Minnesota Divorce Attorney – Family Law Attorney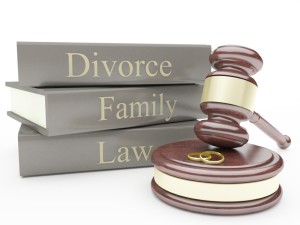 Schechtman Law Office has the top Minnesota Divorce Attorney and Family Law Attorney.  Our office offers a FREE CONSULTATION when you call (952)-470-4550. We will help you through the often complex and time consuming process of a divorce. Our Minnesota Divorce Attorney will provide you with over 20 years of experience in the areas of family law.  No divorce is the same.  You want a Minnesota Divorce Attorney that will approach your divorce in a matter that meets the needs of the situation.  We offer a free consultation for any family law legal issue.  When you select a Minnesota Divorce Attorney, you want one that can pursue a contentious, civil or mediated divorce.  We will provide you with the top Minnesota Divorce Attorney.  Call today for your free consultation (952)-470-4550.
Minnesota Divorce Attorney – Types of Divorce
There are endless types of divorce situations. Situations that involve children, property, emotions and financial
consequences.  Our Law Office has experience in every type of divorce.  We have a divorce attorney who can handle –
contentious divorce
civil divorce
mediated divorce
dissolution
child custody divorces
In our experience, divorce takes many forms and can be handled in a variety of ways.   We can take a civil approach while providing you with the legal protection and expertise that you need in order to effectively handle the case.
Our services also offer the premier legal service in a contentious divorce.  With a contentious divorce, you will want to ensure that you have an Minnesota Divorce Attorney that has over 20 years of experience.  We have handled a number of contentious divorces and can provide you with the proper legal navigation to ensure that your best interests are met.  Divorce mediation is another area that we specialize in.  We are able to mediate divorces so that our clients receive the most favorable outcome possible for them. Contact us today for your FREE CONSULTATION (952)-470-4550.

Rest assured that we provide each and every client with the best customer service.  We respond promptly to all inquiries and provide status updates as they happen.  We have the staff that can handle all of your concerns when it comes to a divorce situation. If you even consider pursing a divorce it is important to seek legal advice as soon as possible.  This will enable us to effectively advise you on the appropriate courses of action for your situation. (952)-470-4550
Here is what Schechtman Law Office can offer you in the area of divorce –
free initial consultation
over 20 years of experience handling divorces
over 20 years of experience handling spousal support
top customer service for a Minnesota divorce attorney
a Minnesota divorce attorney that will provide a custom approach to your unique situation
When selecting your Minnesota divorce attorney, you will want to have Schechtman Law Office on your side to ensure that you are protected with the best legal and customer services available.  Please contact us today if you are even considering any potential divorce legal issues (952)-470-4550.
You can also visit our blog for more information on various legal issues. By Schechtman Law Office: Steve Schechtman
Minnetonka Divorce Attorney – Chanhassen Divorce Attorney – Eden Prairie Divorce Attorney – Bloomington MN Divorce Attorney – Waconia Divorce Attorney – Orono Divorce Attorney – Shorewood Divorce Attorney – Deephaven Divorce Attorney
Supplemental Areas:
Construction Law Firm Minnesota – Personal Injury Lawyer Minnetonka – Qualified Domestic Relations Order Minnesota – Real Estate Attorney Minnetonka